About PyCon
PyCon is a conference by the Python community for the community. It is for Python enthusiasts of all experience levels, from new users to core developers.

The original PyCon was formed in North America in 2003, but there are now a number of other conferences being run in the PyCon spirit around the world.
About PyCon APAC
PyCon APAC/TW 2015 is organized for Pythonistas in Asia-Pacific and Taiwan. Find more information on the about page .

Why PyCon APAC/TW 2015?
The table below shows the performance of the two previous Python conferences in Taiwan. All indicates the growth of the community here. Furthermore, nearly all statistics get doubled! This 3rd Python conference in Taiwan can be predicted to keep the expanding progress.
| | PyConTW 2012 | PyConTW 2013 | PyConTW 2014 |
| --- | --- | --- | --- |
| Date | June 9-10, 2012 | May 25-26, 2013 | May 17-18, 2013 |
| Talk session (Accept/All) | 18 / 20 | 33 / 50 | 55 / 81 |
| Lightning talk | 6 | 14 | 15 |
| Participants | 260 | 400 | 650 |
| Pageviews/visits for 2 months | 27,722 / 8,608 | 62,854 / 17,636 | 136,113 / 28,924 |
| Sponsors | 5 + 6 (Patron) | 21 | 24 |

Talents Gather Here
The Python conference is like a carnival with huge amount of best programmers or geeks. Those talents are not only familiar with Python language but also enthusiastically in digging all of the skills around the world. Join us, you can hunt the best genius to join your company!
Accomplish Your Alternative Talent Pool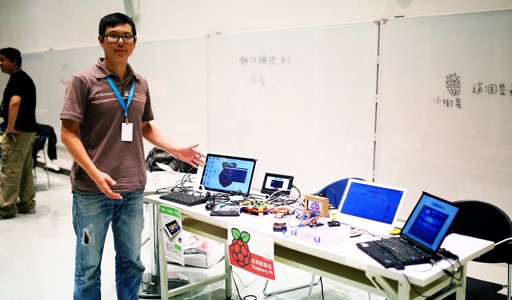 First of all, our sponsors can get a basket of talent information to further enrich your human resource database. We are committed that it will be one of your most favorite channels in the near future.
Boost by Booth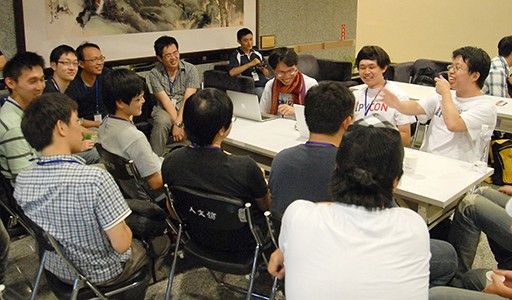 You would never want to miss our Job-Fair event, would you? It's never such easier to build a link to this crowd of hackers. We provide the space for you! Set up your booth, let the talents connect you by this awesome opportunity, and get ready to boost your company!
Polish Your Brand in Tech World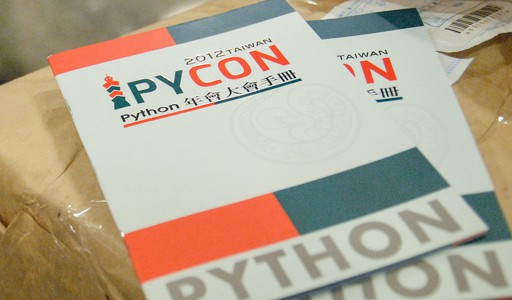 Hey, lets put your brand on our portal. We provide you a lovely page to introduce your company and even your brand. Not only hackers who do join our sessions but also those people who only follow our page, can provide resumes for you.
Q&S, Get a Win-Win Situation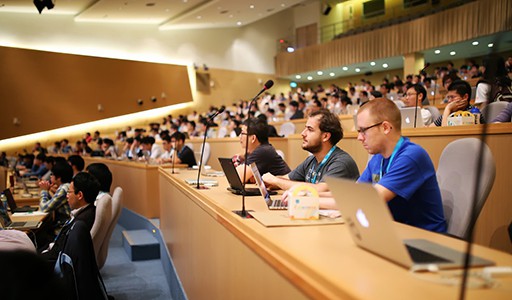 Geeks, hackers, passionists, all in here! PyCon APAC provides the best Quality in finding a best developer and further extends the Scale from local to APAC. Promoting your company here, there are more than 17,000 web visits from potential talents last year. Get your company ready to join this hunting season!
Learn how to become a PyCon APAC sponsor